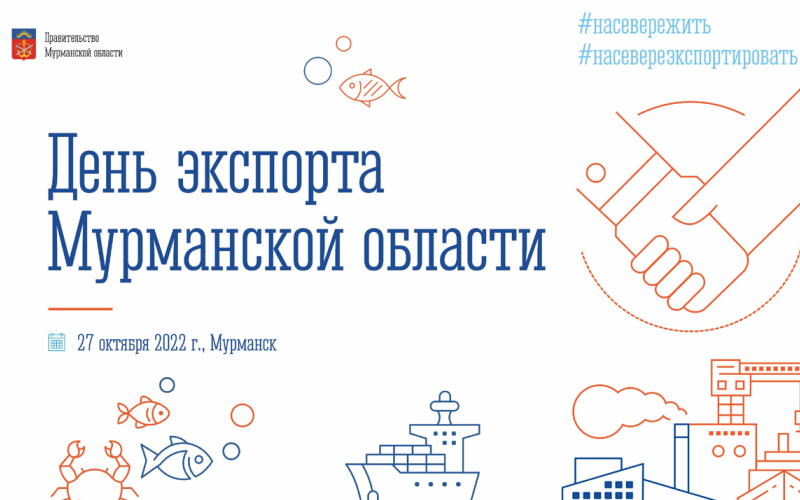 On October 27, Murmansk will host the Murmansk Region Export Day, a significant event for the regional business community working in the field of international trade.
Enterprises of the region, representatives of federal and regional executive authorities, development institutions and experts are invited to participate.
The Export Day program includes a plenary session, a number of sections and round tables for exporters, including on the specifics of working on Asian and Middle Eastern marketplaces. Exporters will be told about government measures to support business in modern conditions, about business development opportunities through international electronic trading platforms, as well as about the prospects for the development and features of the export of agricultural products.
The forum is held to promote the implementation of the tasks of the national project "International Cooperation and Export", including assistance to regional exporters in the development of trade relations, localization of foreign partners in Russia, as well as the creation and development of new contact platforms between enterprises in the region and familiarization with current measures to support exporters.
Registration for the forum and detailed information is available at the link.

/ Ministry of Arctic Development and Economy of the Murmansk Region/