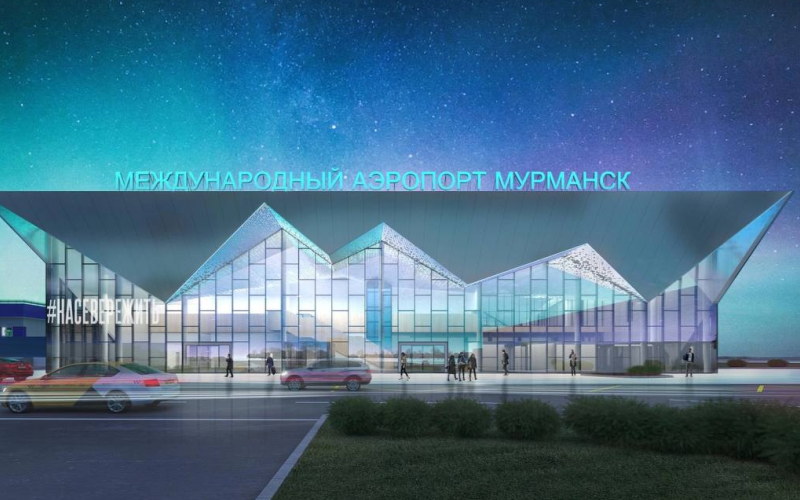 Murmansk Airport has received a positive conclusion of the main state expertise for the construction of a new terminal complex of domestic air lines of Murmansk International Airport.
The relevant document was published on the official website of the unified state register of expert opinions on the design documentation of capital construction projects on March 15, 2023.
The next stage is the conclusion of a contract for construction and installation work on the construction of the airport complex.
"We have received the most important document confirming compliance with all the established requirements for the organization of such a large-scale construction. The selection of the general contractor is already in full swing. We will start construction in the summer," commented Sergey Peshnin, Deputy General Director of the Technical Directorate of Murmansk Airport JSC.
The new terminal of domestic air lines will increase the airport's capacity by 400 passengers per hour, allowing to improve the quality of service and the speed of baggage handling. The complex will be built on the right side of the existing terminal building and equipped with teletraps for boarding and disembarking passengers.
In parallel with the construction of the terminal, work is underway on the reconstruction of the airport complex, including the expansion of the apron, the construction of new transport and engineering infrastructure facilities.

/ Ministry of Information Policy of the Murmansk Region according to the press service of JSC Murmansk Airport /