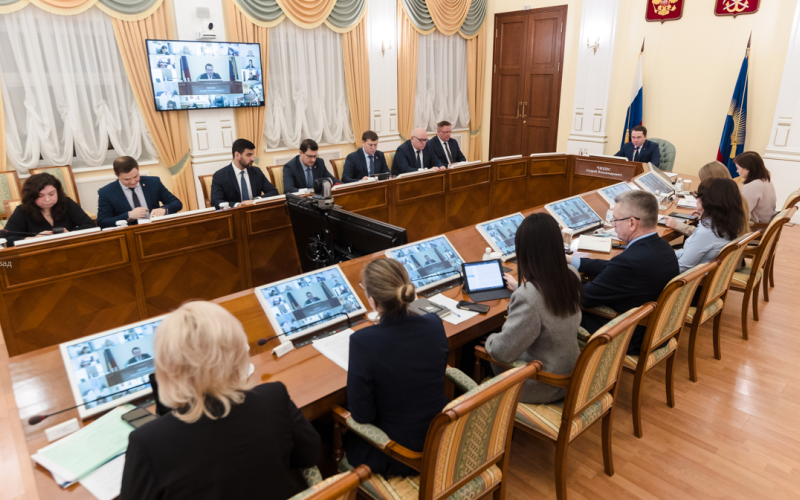 One of the reasons for the growth is the measures of support for entrepreneurs in the Murmansk region. Governor Andrey Chibis said this today during an operational meeting in the regional government.

"Last week, at a government meeting, we discussed the implementation of key investment projects in the Murmansk Region, which are developing despite the unprecedented sanctions pressure of unfriendly countries against our economy. We discussed both multibillion-dollar projects and the results of work to support small and medium-sized businesses. There are several tools for supporting entrepreneurs in the region: competitions are held, grants are distributed and other measures are in place, within which almost everyone can open or develop their own business. And we see their effectiveness," the governor said.

The head of the region recalled that the Murmansk region is among the leaders in the number of residents of the Arctic zone of the Russian Federation. To date, 180 residents of the AZ of the Russian Federation have been registered in the region, among which 94% of projects relate specifically to small and medium-sized businesses.

"According to data for the first half of 2022, the number of small and medium-sized businesses has grown to 24.6 thousand. Accordingly, the number of employees employed in this field is also increasing – there are already more than 94 thousand people," Andrei Chibis stressed.
Tatiana Lyashchuk, Acting Minister of Arctic Development and Economy of the Murmansk Region, told more about the results of competitive events among entrepreneurs of the Murmansk Region in the 3rd quarter of 2022.
This year, the region held three competitions aimed at improving the image of entrepreneurs and the social significance of their activities – "Entrepreneur of the Year", "Best Social Project of the Year", as well as the first regional competition "Young Entrepreneur of the Year". More than 280 entrepreneurs took part in the competitions.
In addition, an online educational program for innovators "Arctic Accelerator" was held in the Murmansk region. 224 participants from different regions of the Russian Federation, under the guidance of experienced curators, got acquainted with the basics of entrepreneurship and learned how to form business ideas into real proposals for investors. As a result of the training, three projects received financial support for the development of their business.
/ Ministry of Information Policy of the Murmansk Region /