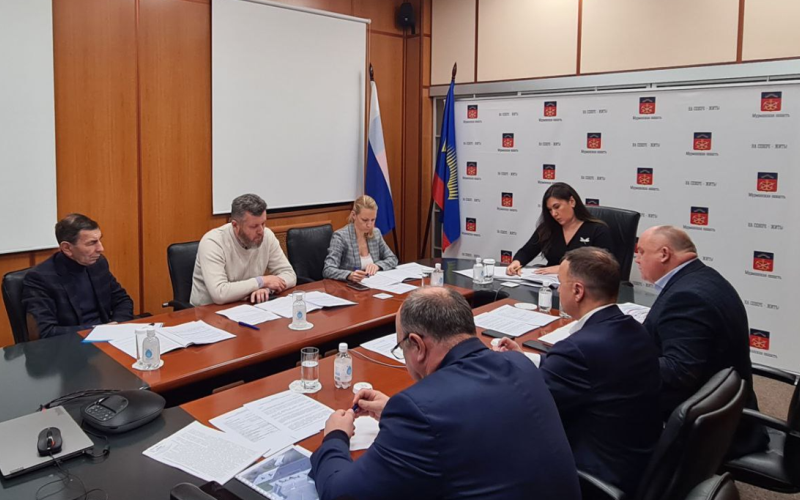 A meeting on the development of Murmansk Airport JSC was held in the government of the region under the chairmanship of the Deputy Governor of the Murmansk Region Olga Kuznetsova.
"The reconstruction project of the airport complex is important for the Murmansk region. Two weeks ago, a trilateral agreement was signed on the transfer of the facility to the contractor, the main facilities that will be upgraded, stages and construction dates were determined. Today we have the first installation meeting, during which we will have to consider in detail all stages of reconstruction," Olga Kuznetsova said, opening the meeting.
The meeting was attended by the Minister of Transport and Road Management of the region Yulia Polyektova, the General Director of Murmansk Airport JSC Ruslan Stepanets, the project manager from the customer of the Federal State Institution "Rostransmodernization" Ildar Salakhetdinov, as well as representatives of the design company Stroyproekt LLC and the contractor organization Promstroyservice JSC.
During the meeting, the parties discussed the progress of the project and reviewed in detail all stages of the upcoming reconstruction. In order to develop collegial decisions and provide assistance to Murmansk Airport JSC on the implementation of the projects "Reconstruction of the airport complex", "Construction of a new terminal complex of internal air lines of Murmansk International Airport", it was decided to create a working group under the Government of the Murmansk region.
Recall that the reconstruction of the polar air hub includes the reconstruction and expansion of the apron, taxiway, construction of transport security facilities and a complex of emergency rescue facilities, for which 4.1 billion rubles have been allocated from the federal budget, construction of a new domestic airlines terminal, worth 3.8 billion rubles. It is planned to complete the entire reconstruction in 2025.

/ Ministry of Information Policy of the Murmansk Region /