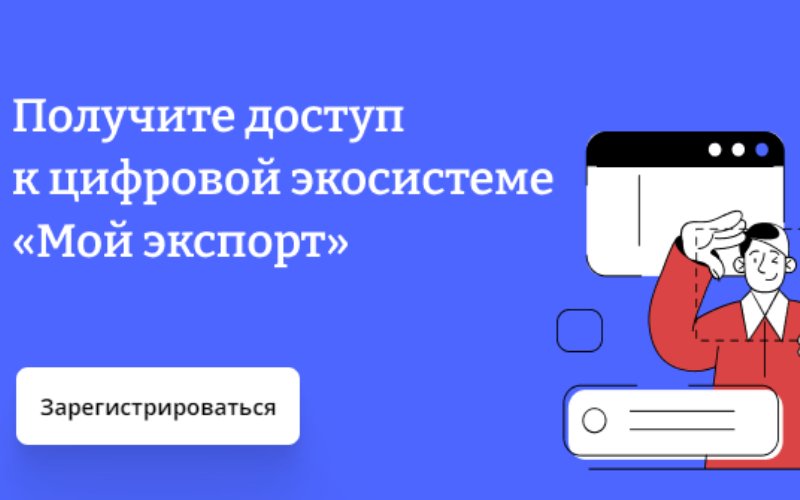 The certificate of origin of the goods will help to reduce the amount of customs duties, and in some cases completely exempt the supply from their payment to exporters. Now you can request the execution of this document on the My Export platform.
Certificate of origin of goods – a document confirming the origin of products from the country in which they were produced in full or received significant processing. It can also be used to confirm that the goods can be imported into the country if the importing country prohibits or restricts the import of goods originating from certain countries. In addition, the presence of a certificate of origin of goods is often provided for by an export contract or the national rules of the country of import of goods. The certificate is issued by the Russian Chambers of Commerce and Industry (CCI).
"The service for requesting a certificate of origin of goods was developed jointly with the Chamber of Commerce and Industry of the Russian Federation, while taking into account the opinion of exporters. The digital service provides only electronic interaction with the CCI at all stages, where possible, and the exporter's own choice of the CCI in which he wants to receive the original certificate. The provision of paper documents and face-to-face consultations for obtaining a certificate through the service are excluded. At the same time, the system will automatically determine which of the 8 types of certificates is available for registration to the exporter," said Veronika Nikishina, General Director of the Russian Export Center.
The service can also generate analytical documents related to obtaining a certificate (full report, detailed report, country report). However, there are procedures that cannot be fully translated "into numbers". Thus, the CCI examination to determine the country of origin in some cases is accompanied by the need to travel to the place of production of the goods. In addition, the original certificate is issued directly on paper. It must be picked up at the Chamber of Commerce and Industry selected in the service by the exporter, or received by mail. The fact is that according to the norms of international legislation, when exporting, the customs authorities of importing countries now accept certificates only on paper. To use the platform of the service for issuing a certificate of origin of goods, the CEO or the user of the My Export platform with the role of "administrator" must have an enhanced qualified electronic signature.
The digital platform "My Export" (IP "One Window") is one of the focuses of the national project "International Cooperation and Export", which is aimed at increasing the export of non–primary non-energy goods.
You can get additional information about the service on the My Export platform by following the link.

/ Ministry of Arctic Development and Economy of the Murmansk Region /