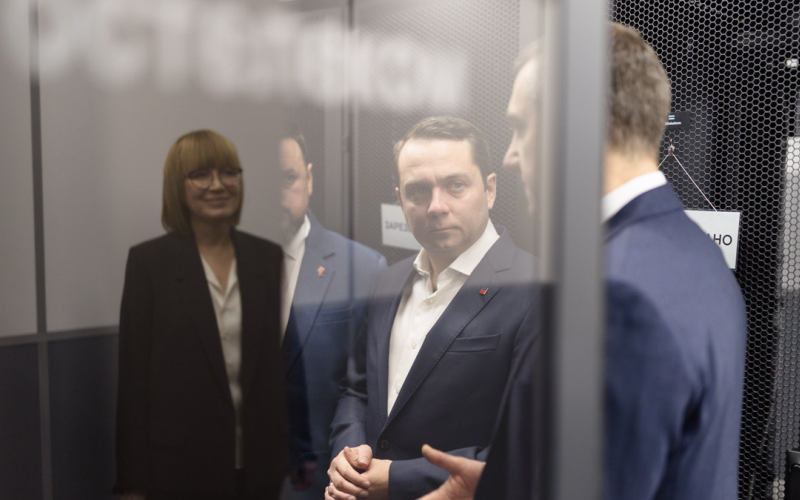 The opening of the first data processing center in the Arctic zone of Russia took place in Murmansk. The infrastructure project was implemented by Rostelecom under an agreement with the Government of the Murmansk Region. The Arctic data center was visited by Governor Andrey Chibis.

"A year ago we signed an agreement. The data center was built in the shortest possible time. The first customer is the government. Today, data from security systems operating in the Murmansk Region are stored and analyzed here. This is a deployed video surveillance system in courtyards, at facilities. In the near future, citywide cameras will be included in the system, and it will allow you to notice dangerous objects and situations, find offenders. The data center will help improve the security of our people today," Andrey Chibis emphasized and noted that the infrastructure that has appeared creates a solid foundation for the high rates of digital development of the Murmansk region. – I am sure that the appearance of a data center in the Kola Arctic will become one of the important drivers of the development of the entire Arctic zone of the country. The investment attractiveness of the region is increasing: both commercial and state structures have a need for reliable storage and convenient access to arrays of information."

Alexander Loginov, Director of the MRF "North-West" of Rostelecom PJSC, noted that both the regional authorities and business representatives will become clients of the Arctic data center. Customers will be able to rent racks or rack seats and place their own equipment in them, use a high-speed data network, cloud services and up-to-date digital services. Transferring capacities to a single space will help to centralize and optimize the costs of maintaining and maintaining your own IT infrastructure, as well as increase the reliability of its operation. The first servers in the new data center started operating, which store data from cameras of photo-video recording of traffic violations.

"In the conditions of active digitalization, the volume of data used is steadily increasing, the requirements for the speed and quality of their processing are also growing. And here the geographical proximity of the information placement to the end user becomes important, which is provided by the new data processing center. The constructed facility meets all high standards of quality and reliability, we guarantee them as the undisputed leader of the market of data center services in Russia," Alexander Loginov said at the opening.
The Arctic data processing center of Rostelecom is equipped with modern fire extinguishing systems, air conditioning, dispatching, burglar alarm, access control system and diesel generator set in case of power outage.

The capacity of the regional data center is 20 racks. In case of increased needs, the project provides for a rapid expansion of data center capacity.

/ Ministry of Information Policy of the Murmansk Region /