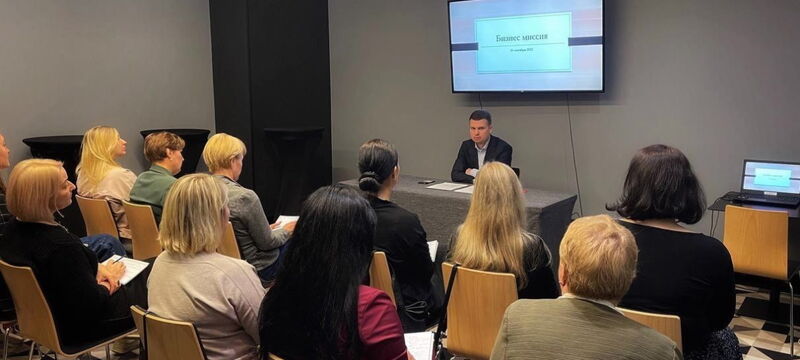 The Regional Ministry of Arctic Development and Economy held a consultative seminar for entrepreneurs on state support measures provided in the Murmansk Region. The participants of the meeting were representatives of the local projects "Arctic Startup" and "In Common Orbit" from Monchegorsk and Pechenga district, supported by the Monchegorsk Development Agency and KGMC.

Deputy Minister of Arctic Development and Economy of the Murmansk Region Andrey Varich familiarized entrepreneurs with measures of state support for small and medium-sized businesses at the regional level. Entrepreneurs asked clarifying questions, discussed examples of solving typical problems. According to the participants, the meeting turned out to be "lively" and effective.

The Arctic Startup and In Common Orbit projects are being implemented in Monchegorsk and Pechenga District. Their goal is to create conditions for the realization of the business potential of the residents of municipalities, attracting investments and launching new business entities, creating business communities in the territories.

The programs include meetings with established entrepreneurs, exchange of experience, acquaintance with success stories and best practices, visits to enterprises in Murmansk.
/ Ministry of Arctic Development and Economy of the Murmansk Region /