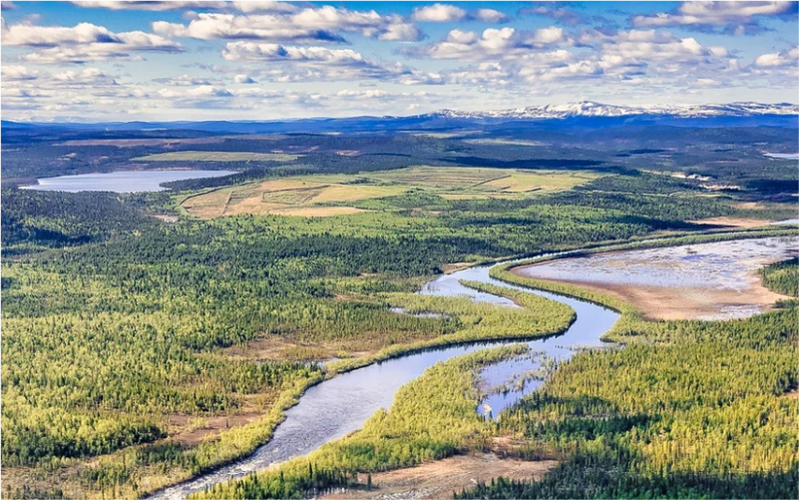 The Murmansk Region has become one of the 19 pilot regions of the Russian Federation participating in the program for the creation of modular non–capital accommodation facilities - prefabricated hotels, which will be put into operation by the end of 2022.
The new accommodation facilities will be designed for 200 beds in 79 rooms. The ongoing projects will provide jobs for an additional 29 people.
The financing of the projects is carried out within the framework of the national project "Tourism and the hospitality industry". The coordinator is the Tourism Committee of the Murmansk Region.

"Independent tourists have recently increasingly chosen modular hotels for recreation, which are located in amazing places of beauty. There are a lot of such locations on the Kola Peninsula. The winning projects will help adequately respond to the request of the tourism industry and provide tourists with high and affordable service," said Andrey Chibis, Governor of the Murmansk Region.
"As practice shows, the partnership of private business and the state in the field of tourism development gives an excellent result. 50-50 participation in projects for the construction of modular hotels. The Murmansk region is already one of the most popular destinations for traveling in the North-West of Russia. New projects will strengthen its position in the tourism industry market," commented Vice-Governor Olga Kuznetsova.
Subsidies for the implementation of projects in 2022 will be received by 7 winners of the grant competition:
– IP Skopinov A.V. (Guest houses on the White Sea, Kandalaksha district) – 14 million rubles;
– LLC "Teriberka Project" (Azimut Hotel, Kola district) – 30 million rubles;
– LLC "Sanatorium "Lapland" (Modular country hotel complex "Lapland", Kola district) – 14 million rubles;
– IP Chekunin A.S. (Camping "45 berth", Kola district) – 13 million rubles;
– LLC "Phishing Travels" (Tourist base "Phishing Travels", Kola district) – 12 million rubles;
- UK NGO "Nordic Capital" (Motel "Coordinates 67.34. Misty Mountains, Lovozersky district) – 12 million rubles;
- IP Klibansky A.V. (Tourist complex "Lapland village", Kola district) – 11.383 million rubles.
For reference:
Subsidies were allocated based on the results of a competition in which both legal entities and individual entrepreneurs could participate. The project is financed on a parity basis: at least 50% of the project cost is the funds of the interested business, the second part is covered by a state subsidy.
Each mini-hotel should be a complex of at least 10 rooms with all amenities suitable for year-round living and built of certified prefabricated structures.

/ Murmansk Region Tourism Committee /