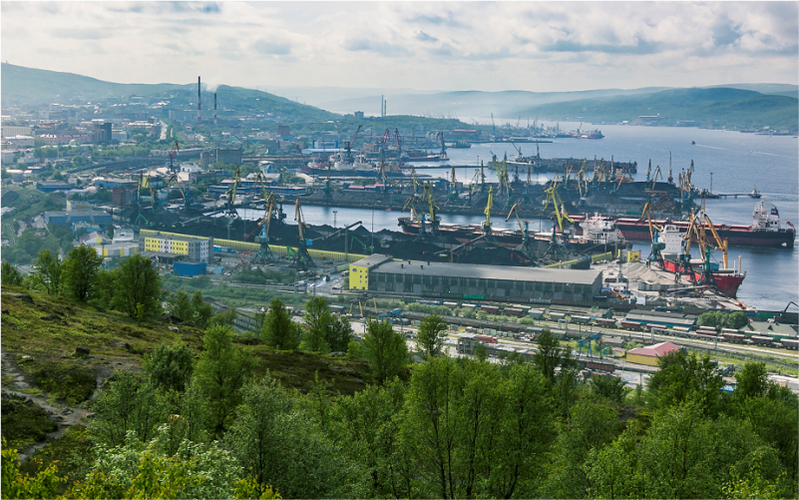 The day before, under the leadership of the First Deputy Prime Minister of the Russian Federation Andrey Belousov, a meeting was held on the construction of the Murmansk transport hub facilities. It was attended by Deputy Minister of Transport Vasily Tens, General Director of PJSC "GTLK" Evgeny Dietrich, representatives of the Federal Ministry of Construction and the Ministry of Finance, as well as Deputy Governor of the Murmansk Region Olga Kuznetsova, Minister of Transport and Road Management of the region Yulia Polyektova and First Deputy General Director of the Murmansk Region Development Corporation Artem Kuksa.
As Andrey Belousov noted, the development of the Murmansk transport hub is one of Russia's priority infrastructure projects under the conditions of sanctions pressure. In this regard, he called for strict compliance with the deadlines for the implementation of the project.
In particular, the construction of the Lavna coal terminal is being carried out at the expense of extra-budgetary funds. Currently, the design has been fully completed, the necessary permits have been obtained. Works on hydraulic structures and construction of the main facilities of the warehouse zone and the railway front are being carried out at an accelerated pace. The total construction readiness is 46%.
"We are working closely with partners to implement this large-scale project. We find out the problematic points in a timely manner, and jointly look for solutions. Each of the participants understands how important the development of the Murmansk transport hub is for the country, so they make every effort to meet the deadlines," said Vice-Governor Olga Kuznetsova.
The meeting participants also discussed the issue of additional financing for the construction of short-range railway approaches to the specified terminal due to the rise in the cost of materials, which required adjustments to the design and estimate documentation. Andrei Belousov instructed the federal agencies to find a joint solution to this issue, taking into account compliance with the original deadlines.

/ Ministry of Information Policy of the Murmansk Region /