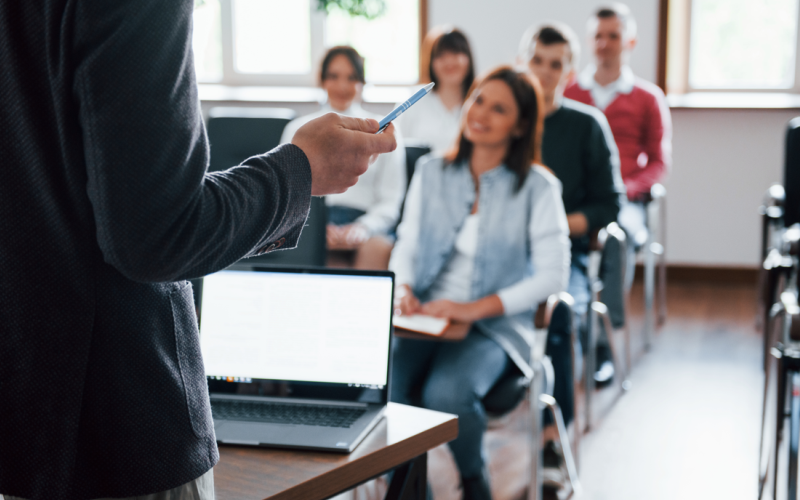 On March 1, the acceptance of applications for participation in the educational program for established and novice entrepreneurs, as well as representatives of non-profit organizations from the Murmansk region will start.
The program will allow participants to develop business projects and entrepreneurial competencies in an accelerated mode. The organizer is the Norilsk Nickel company in partnership with the ANO DPO "Center for Regional Development and Business Technologies of the Russian Union of Industrialists and Entrepreneurs".
The educational program for the business community is one of the components of the charity program "World of New Opportunities". It is a tool for intensive development of business projects and teams, non-profit organizations and start-up entrepreneurs through training, mentoring and expert support. The program is aimed at supporting projects that solve social and environmental problems in the regions.
— Participation in the educational program is a great opportunity to give an impetus to your business in an accelerated format, develop professional competencies and become part of a community of like—minded people. As a result of the program, participants receive useful knowledge, advice from experts, and those who will be able to protect their project at the investment session will receive an interest—free loan for their business," shared Irina Zhuikova, Director of the Social Policy Department of Norilsk Nickel.
The program schedule includes weekly meetings with trainers and curators, and training sessions every two weeks. The training will last two months, the program will end at the beginning of June at the investment session.
Both established entrepreneurs and individuals who are just planning to open their own business or develop a business project can participate.
To participate, it is necessary to fill out a questionnaire by March 13 (inclusive). Based on the questionnaires, a competitive selection will be held, the number of places is limited. Registration is carried out by the link.
The organizers will announce the list of participants of the educational program no later than March 15.
***
The development of social entrepreneurship is one of the directions of the charity program "World of New Opportunities" of Norilsk Nickel. Since 2014, Norilsk Nickel has financed 34 business projects totaling 110.1 million rubles. As a result, more than 156 new jobs have been created. More than 32 business projects started independently after studying at the course "Social Entrepreneurship" and under the program "Accelerator of business projects". Clubs of social entrepreneurs in Norilsk and Monchegorsk.
/According to the information KN51.RU/