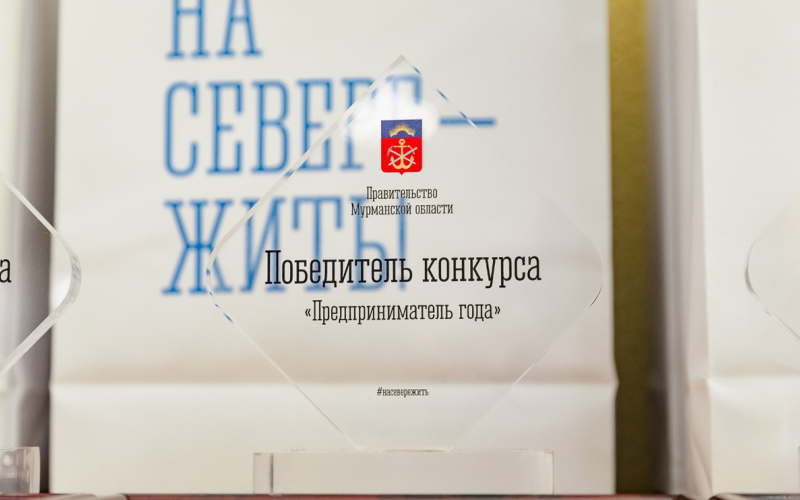 On September 5, 2022, applications for participation in the regional competition "Entrepreneur of the Year" began to be accepted. The purpose of the competition is to form a positive image of an entrepreneur in the Murmansk region and increase the social significance of entrepreneurial activity.

This year there are 5 competitive nominations, you can participate in one or several at the same time:
- "Start" is the best project among aspiring entrepreneurs;
- "Business Woman Entrepreneur of the Year" – the best project headed by a woman;
- "The best family business of the Murmansk region" - the best project for the development of family entrepreneurship;
- "The Path to Success" is the best project for creating high-performance jobs and investment efficiency;
- "For the useful" is the best project for the provision of services by entrepreneurs in the social sphere.
The order of the competition is posted on the regional portal of small and medium-sized businesses. Applications are accepted from September 5 to October 14, 2022. The tender documents are waiting at the address: Murmansk, Podstanitskogo str., 1, My Business Center, 2nd floor.
Summing up and determining the winners will take place on October 31, 2022.
The competition was organized by the Regional Ministry of Arctic Development and Economy together with the Union "Chamber of Commerce and Industry of the Murmansk Region"/It is being developed and implemented within the framework of the national project "Small and medium-sized entrepreneurship and support for individual entrepreneurial initiative".
The operator is the Business Support Center of the Murmansk Region.

For more information, please call: 8 (8152) 47-07-44.

/ Ministry of Arctic Development and Economy of the Murmansk Region /