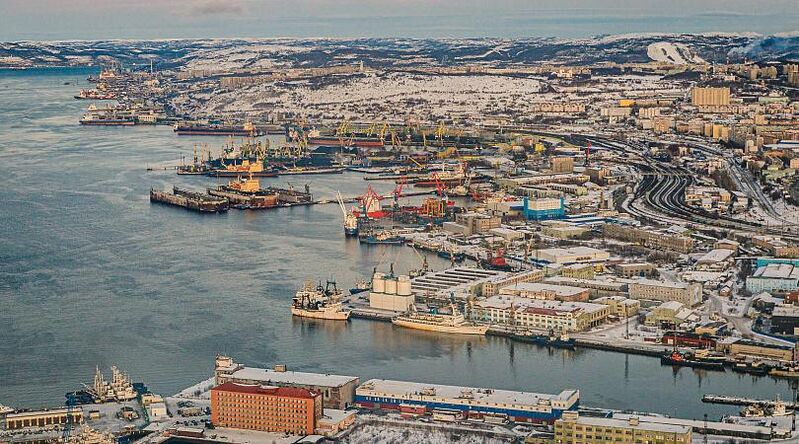 Within the framework of the business forum "Days of Siberia and the Arctic", the Minister of Arctic Development and Economy of the Murmansk Region Tatyana Russkova took part in the VKS mode in the plenary session "The Arctic of Russia: the territory of peace, stability and partnership".

The business forum "Days of Siberia and the Arctic-2022" is dedicated to the 90th anniversary of the Northern Sea Route. Already today, the Arctic accounts for 10% of all investments in the Russian economy. And the Northern Sea Route is the most important driver of its development.

Due to the new conditions, the relevance of the Northern Sea Route increases, it reduces the time of cargo delivery by half and is completely located in the territorial waters and the exclusive economic zone of Russia, which is especially important in conditions of external pressure and disrupted logistics.

"The strategic objective is to transform the NSR into a universal transport corridor, to intensify the delivery of goods between Russian regions and to promote the development of projects in the north of Russia. Murmansk is the largest ice–free port in the world, which has all the infrastructure and investors interested in creating transport hubs for the NSR," said Tatiana Ruskova.

Now the port of Murmansk is among the TOP 5 leaders in cargo turnover among the Arctic ports of Russia. Despite the difficult geopolitical situation, at the end of the year he was able to increase the volume of cargo handling.

Thanks to the federal government's support measures for the Arctic zone of the Russian Federation, as well as the TOP program "Capital of the Arctic", the port of Murmansk has received a new incentive for development.

"The most important project aimed at developing the transport infrastructure of the region is the project "Integrated development of the Murmansk transport hub". It is strategically important both for the Murmansk Region and for the Arctic zone of the Russian Federation as a whole. Thanks to its implementation, the volume of cargo transportation along the NSR will increase to 80 million tons per year by 2030," the Minister stressed.

Currently under construction:

- the coal port "Lavna" and the railway to it;
- The Center of Multi-tonnage offshore structures of NOVATEK;
- marine transshipment complex of liquefied natural gas;
- container terminal;
- transmagistral underwater communication line Murmansk - Vladivostok to ensure the safety of navigation;
- mineral fertilizers terminal with Belaruskali OJSC.

The forum "Days of Siberia and the Arctic" brought together representatives of Russian, international and scientific circles, heads of major companies, representatives of federal and regional specialized agencies, leading mass media and the public.

/ Ministry of Arctic Development and Economy of the Murmansk Region /