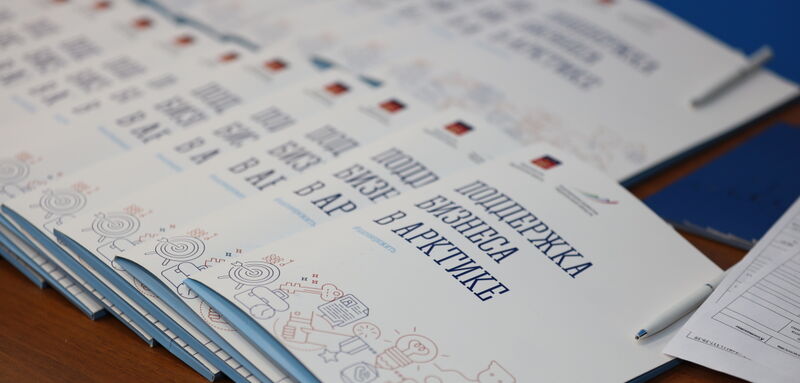 Within the framework of the regional budget for 2023, all key lines of state support have been preserved in the Murmansk Region, taking into account the interests of enterprises, investors and entrepreneurs, provided for under the state program of the Murmansk region "Economic Potential" with financing for 2023 in the amount of 2.4 billion rubles.
In 2023, the support and support of investors, including residents of the Arctic zone of the Russian Federation and the TOP "Capital of the Arctic", implementing investment projects in the Murmansk region, will continue. All existing regional tax incentives and other measures of state support for investors are maintained in order to ensure the stability of tax conditions in the implementation of investment projects.
Within the framework of the regional budget for 2023, the Government of the Murmansk Region will allocate about 170.4 million rubles to support small and medium-sized businesses and individual entrepreneurial initiatives in our region, including in the tourism industry. Within the framework of these events, it is planned to support at least 1,300 entrepreneurs and self-employed citizens, as well as individuals who want to start their own business.
The Ministry of Arctic Development and Economy of the Murmansk Region, as well as the infrastructure for supporting entrepreneurs of the region, will continue to implement such popular measures as the Governor's Startup, a grant for the purchase of franchises, an innovative voucher, subsidies for cost recovery, as well as a federal grant that has shown its popularity to support social enterprises and young entrepreneurs under 25.
In addition, within the framework of equal access to financial resources, the non-profit microcredit company FORMAP will continue to provide microloans at a preferential rate and guarantees to entrepreneurs when lending in commercial banks.
Within the framework of the national project "Labor Productivity" in the Murmansk region, all measures to support organizations participating in the national project will be continued. Just like this year, in 2023, the participants of the national project will have the opportunity, with the support of the Regional Competence Center, to implement local projects to increase labor productivity in selected production streams through the introduction of a set of lean manufacturing tools and training of project teams, thereby increasing the efficiency of enterprises and financial stability.
All systemic measures of state support to enterprises participating in the national project are preserved, including the right to use the investment tax deduction for corporate income tax. Today, 13 enterprises of the Murmansk Region have joined the implementation of the national project in the region, in total, at least 16 enterprises of the region will be able to receive support within the framework of the national project. In 2022, with the support of the RCC, projects to increase labor productivity at JSC Murmansk Packaging Plant, JSC Severomorsky Dairy Plant and JSC Bakery were successfully completed, 3 more enterprises are in the active phase of implementing such projects (LLC Pechengastroy, LLC Kolabyt and LLC Kola NPP-Auto").

/ Ministry of Arctic Development and Economy of the Murmansk Region /