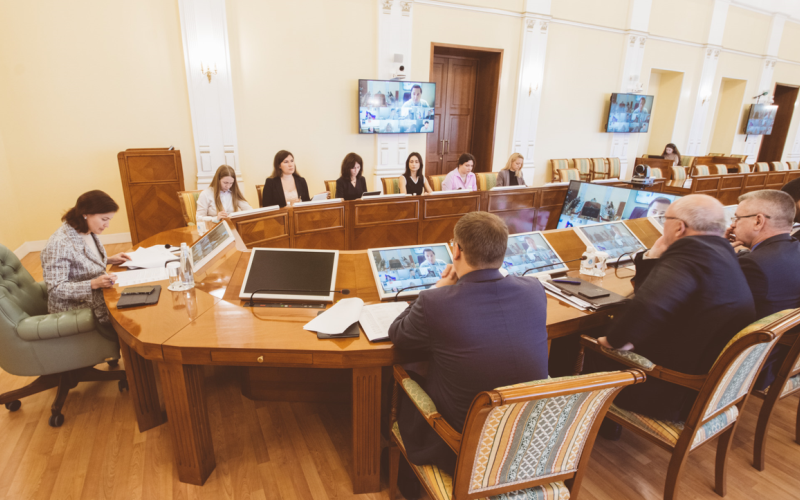 Today, the Murmansk Region has started accepting applications for the second stage of the Governor's startup. You can submit documents until September 30. This was announced at the operational meeting by the acting Governor Oksana Demchenko.
As part of the first stage, entrepreneurs were able to receive support totaling almost 30 million rubles. This year, the amount of funding from the budget has been increased. So, the total amount of support is 60 million rubles.
"Entrepreneurs can receive up to 1 million rubles for the implementation of projects. Self–employed citizens - up to 500 thousand rubles. Certain categories of entrepreneurs will receive increased grant support up to 2 million rubles," Oksana Demchenko said.
The acting Governor recalled that projects implemented in BUT, remote and border settlements, single-industry towns can apply for an increase in the amount. Another priority area will be the creation of pharmacy points in remote settlements. In addition, up to 2 million rubles will be available to former military members of the SVO and their family members who decide to engage in entrepreneurship.
"We urge all entrepreneurs to take part and successfully implement initiatives for the benefit of the residents of the region," Oksana Demchenko concluded.

The procedure for providing this type of support will be posted on the website of the Ministry of Development The Arctic and the economy of the Murmansk region, as well as on the portal of small and medium-sized enterprises of the Murmansk region in the section forms and types of support.
Detailed information about the conditions for the provision of the Governor's startup can be obtained from the specialists of GOBU MRIBI by phone:
8 (8152) 43-29-49, 8 (81555) 6-12-35, 8 (81555) 6-11-16, and also by email: grant@mribi.ru or on the official website of the institution.