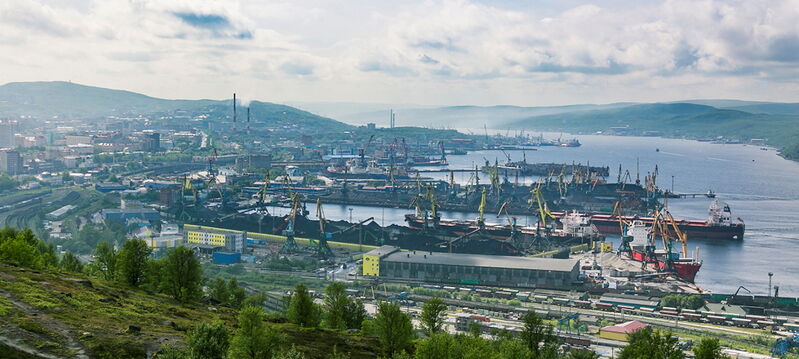 The development plan of the Northern Sea Route for the period up to 2035 has been approved. The plan includes more than 150 events, among them projects implemented in the Murmansk region as part of the development of the transport hub.
The task of preparing a plan for the Government of the Russian Federation was set by President Vladimir Putin to ensure reliable and safe transportation of goods through the NSR for people living in the Far North, creating conditions for the implementation of investment projects in the Russian Arctic.
The creators of the document note that the development of the NSR is no less important under the conditions of sanctions pressure: the transport artery can be used as an alternative for the delivery of Russian products to friendly countries and the transportation of necessary goods from there to Russia.
The document was developed and agreed upon on behalf of the Prime Minister of the Russian Federation Mikhail Mishustin. The work was carried out under the leadership of Deputy Prime Minister of the Russian Federation - Plenipotentiary Representative of the President of the Russian Federation in the Far Eastern Federal District Yuri Trutnev.
"In order for the Northern Sea Route to truly become a new global transport corridor, so that traffic along it is economically feasible and safe, a lot needs to be done. It is necessary to build new icebreakers, rescue and auxiliary vessels, and create terminals for major investment projects being implemented. All this large-scale work is divided into separate sections. Each direction is scheduled by year with the appropriate sources of funding. All this brings together a picture of the development of the Northern Sea Route into a single whole. The planned indicators are prescribed, they are coordinated with the Ministry of Finance and the departments that are responsible for the allocated areas," Yuri Trutnev said.
There are five key sections in the plan: cargo base, transport infrastructure, cargo and icebreaking fleet, safety of navigation along the Northern Sea Route, as well as management and development of navigation along the NSR. The total amount of financing of the plan is estimated at 1,790.5 billion rubles.
The plan includes strategic and important projects of the Murmansk Region for the whole country: the integrated development of the Murmansk transport hub, the Lavna coal terminal, a terminal for transshipment of transit container cargo, an LNG marine transshipment complex, a terminal for transshipment of mineral fertilizers, as well as projects for the development of the existing Murmansk commercial sea Port.
"The MTU integrated development project is not only a terminal, but also short– and long-distance railway approaches. In addition, plans for the construction of an icebreaking, commercial and service fleet for the NSR are no less important for Murmansk as the base port of the Northern Sea Route," said Olga Kuznetsova, Deputy Governor of the Murmansk Region.
/ Ministry of Information Policy of the Murmansk Region /