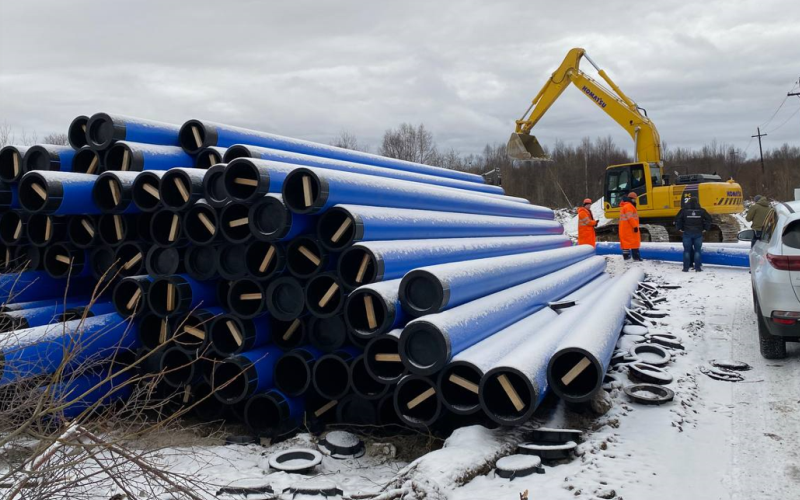 The project of reconstruction of water supply networks on the western shore of the Kola Bay is being implemented on schedule
It is planned that the work will be completed in 2023. Currently, earthworks are being carried out on the site from Minkino to Drovyanoye, trenches are being installed. In parallel, a pipeline is already being laid on the section from Drovyanoye to Komsomolskaya Gorka. The total length of the network will be more than 17,000 linear meters.
Reconstruction of water supply networks will provide high-quality drinking water to residents of Abram-Cape and Drovyanoye, the village of Three Streams and the village of Minkino, as well as industrial enterprises - sea terminals "Lavna", "Tuloma" and other investment projects.
Recall that the Government Commission for Regional Development of the Russian Federation approved the application of the Murmansk region as part of the restructuring of the debt of the regional budget to the federal budget for the creation of infrastructure for new investment projects in 2022-2024. Funds for the construction were allocated as part of the implementation of the PPRF No. 1704.
/ Ministry of Energy and Housing of the Murmansk Region /