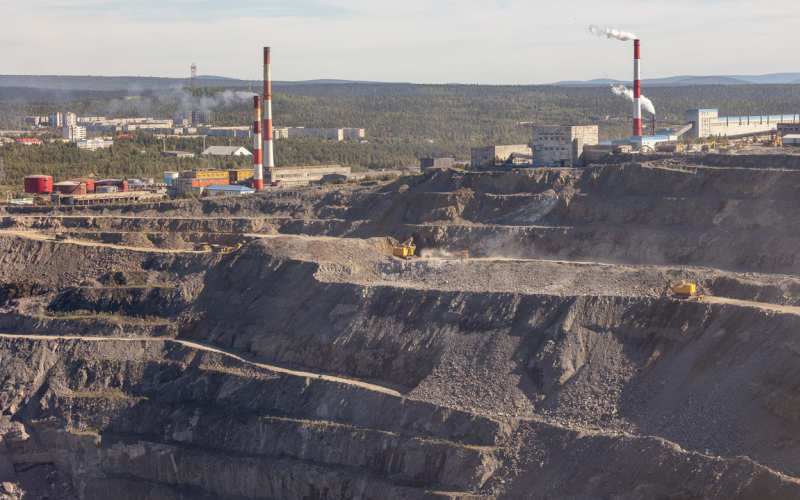 These days, the resident of the Arctic zone of the Russian Federation – Kovdorsky GOK – celebrates its 60th anniversary. Such information was voiced today at an operational meeting.
"Two months ago, together with EuroChem, we signed an agreement for 100 billion rubles for 10 years to modernize production. On Saturday, we looked at how the quarry and equipment will change. Also, for their part, they provided the company with support in the form of the right to apply an investment tax deduction for corporate income tax, and signed a special contract. Thanks to this, the Kovdorsky GOK will work and develop for more than one decade – until 2047 – guaranteed. This means that qualified personnel will still be in demand there and the city will continue to live a full life," said Governor Andrey Chibis.
The head of the region also recalled that on the eve of the Miner's Day, another social agreement was signed with EuroChem. By 2025, the company will allocate 1 billion rubles for the infrastructure of the Kovdorsky district.
These funds will be allocated:
– for the overhaul of the Palace of Culture in Kovdor and the accompanying engineering infrastructure of the Palace of Culture in Yenskoye;
– for the overhaul of the Kovdor Museum of Local Lore;
– for the construction of the infectious diseases department of the hospital;
– for additional payment to doctors of scarce specialties and repair of apartments for medical workers moving to Kovdor;
– for the improvement of the public territory of the square. Lenin (within the framework of the federal project "Formation of a comfortable urban environment");
– to demolish an unfinished 9-storey building;
– to Kovdorsky Polytechnic College (within the framework of the federal program "Professionalism");
– to create a Center for Additional Education on the basis of secondary school No. 1 and other projects.
The Governor stressed that a number of these projects will also be co-financed by the Government of the Murmansk Region. The regional government is systematically increasing financial support for all municipalities, including the Kovdorsky district. So, since 2019, about 2.4 billion rubles have been allocated from regional funds to the district, and this year it is planned to allocate 1.1 billion rubles.

/ Ministry of Information Policy of the Murmansk Region /