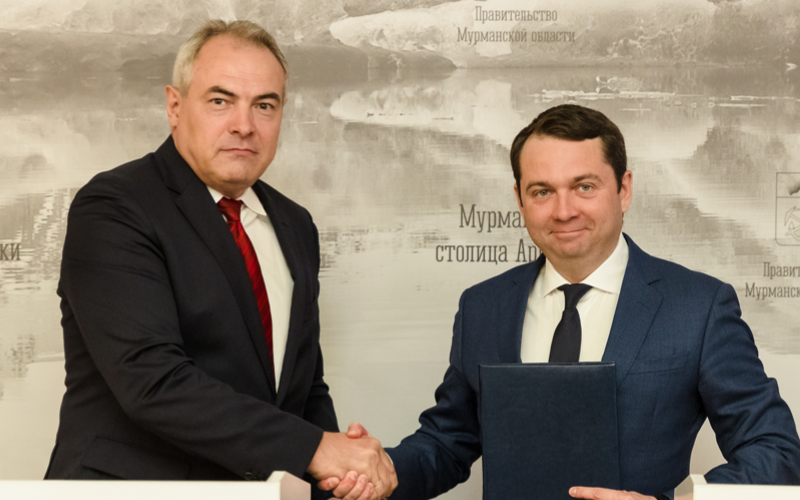 The head of the region Andrey Chibis and the chairman of the Board of Directors of EuroChem Igor Nechaev signed an investment contract on the implementation of the Kovdorsky GOK development project for the next 10 years. The amount of funds will be about 100 billion rubles.

"Without these investments in development, the Kovdorsky GOK would have stopped working in 2027. Thanks to this project, the company will continue stable production and production with an increase until 2047, that is, about 25 years of guaranteed work. In addition, this is 23 billion tax revenues to the budget of the region, and, most importantly, this is a second life for Kovdorsky GOK," Governor Andrey Chibis stressed.
The signed contract determines that about 100 billion rubles will be invested in the Kovdorsky GOK in the next 10 years. The funds will ensure the growth of production, modernization of processing plants, increase in the volume of production of final products and will contribute to the stable, long-term and efficient operation of the city-forming enterprise. During the implementation of the project, new jobs will be created, additional tax revenues will be provided to budgets of all levels.

"This is an opportunity to expand the production base of Kovdorsky GOK, expand the site, introduce new technologies, increase labor productivity, increase production and shipment volumes and, most importantly, provide strategic prospects for the development of the mining enterprise," commented Igor Nechaev, Chairman of the Board of Directors of EuroChem.
Kovdorsky GOK also plans to attract organizations, enterprises and employees from the Murmansk Region to the implementation of its investment project as a priority.
Additionally, by the end of August, it is planned to sign an agreement between the Government of the Murmansk Region and EuroChem on investments in the social and educational sphere of the Kovdorsky district.

/ Ministry of Information Policy of the Murmansk Region /