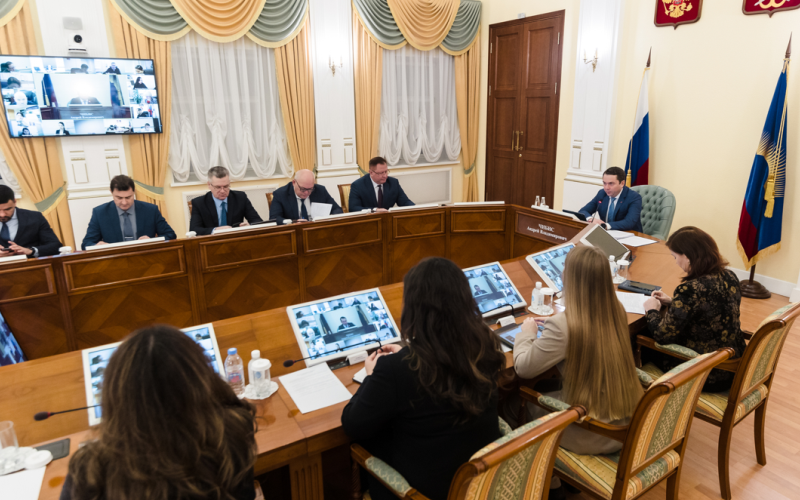 The results of the second stage of the Governor's Startup competition to support entrepreneurial initiatives have been summed up today. This was announced today at an operational meeting by Governor Andrey Chibis.

"In May of this year, 32 winners have already been announced. Seeing the great demand, we decided to hold another competitive selection. In total, 60 million rubles are provided for the competition in the regional budget this year," the head of the region explained.
At the same time, for some areas, the grant amount has been increased to 2 million rubles. These are projects implemented on the territory of border, remote settlements of the Murmansk region, in BUT and single-industry towns; as well as projects initiated by military personnel participating in a special military operation and members of their families.
Andrey Chibis noted that within the framework of the second competitive selection, we received more than 240 applications. 21 projects were recognized as winners.
Among them:
- a project from Severomorsk on the opening of a sports section of martial arts and fitness disciplines;
- a project from the Kandalaksha district for the development of business in the field of production: the creation of a workshop for smoking fish and meat products and furniture production, as well as projects aimed at the development of children's creativity;
- projects from Monchegorsk in the field of cultural and entertainment leisure;
- projects on the territory of border (Teriberka) and remote (Revda) settlements of the Murmansk region, which, among other things, are aimed at the production of furniture; as well as environmentally friendly cosmetics from algae of the Barents Sea.
Tatiana Russkova, Minister of Arctic Development and Economy of the Murmansk Region, reported on this in more detail.

/ Ministry of Information Policy of the Murmansk Region /