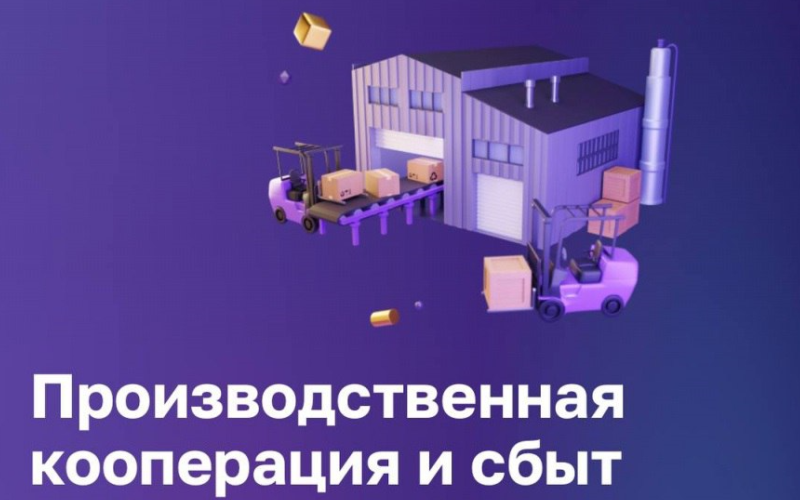 The service "Production Cooperation and Sales" has been launched on the Digital platform of SMEs, which unites domestic suppliers and customers from Russia and foreign countries. A new tool for promoting products or searching for necessary goods is offered by JSC "Federal Corporation for the Development of Small and Medium-Sized Enterprises" as part of state support measures for Russian industry.
The service, as well as all the functionality of the SME Digital Platform, is provided to users for free and contains several modules.
The Register of Industrial Companies is an open database of SME segment suppliers from all over Russia. More than 24,000 enterprises are already on the register and are open to requests from customers. Small and medium-sized businesses can post information about the company and products in the register after authorization on the SME Digital Platform using the Public Services portal. Information about each company is presented in the register in the form of a card, which, in addition to the name and details of the company, contains information about the types of activities, OKPD2 codes and product names, as well as additional information about production and contact details.
In the module "Manufacturers of non-food products: become a supplier of retailers and manufacturers", you can find out which non-food products and components are required by large manufacturing and trading companies right now. The module contains up-to-date information on more than 5,500 requests from retail chains and large manufacturing companies from Russia and abroad for the purchase of components, raw materials, components and other industrial products, as well as non-food products.
In addition, the Investment Portal of the Murmansk region has a free service "Business for Business", which is aimed at the development of investment and entrepreneurial activity in the Murmansk region.
This service allows working residents of the Russian Arctic and the TOP "Capital of the Arctic" in the Murmansk region, as well as other companies to declare their needs within the framework of investment projects. The "Business for Business" service is available in the "Support Measures" section.
To declare a need or about your services / products, it is enough to send an application by filling out special electronic forms "Send needs" / "Become a supplier", which will be processed and published in the register on the Investment Portal of the Murmansk region.


/ Ministry of Arctic Development and Economy of the Murmansk Region /