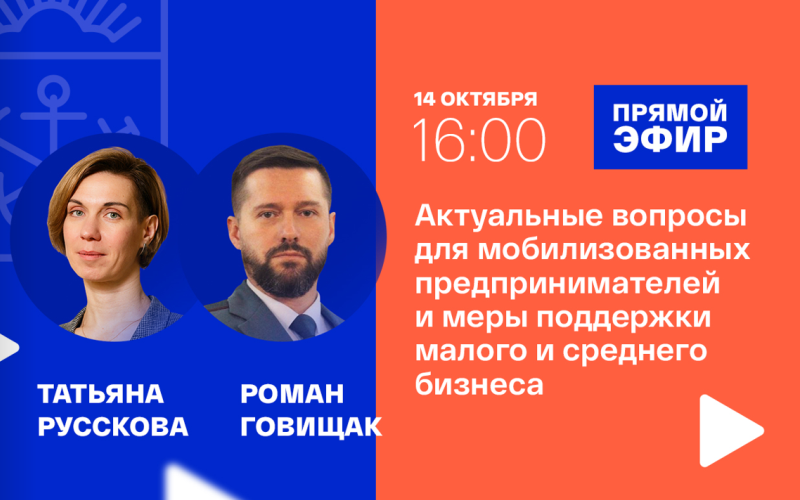 Answers to topical questions for entrepreneurs during the period of partial mobilization will be broadcast live.
Roman Govishchak, Deputy Head of the Federal Tax Service of Russia for the Murmansk Region, will tell about the solution of tax issues of the mobilized and their families.
The Minister of Development of the Arctic and Economy of the Murmansk Region Tatyana Russkova will report on the current measures of state support in the sector of small and medium-sized businesses.
The broadcast starts on October 14 at 16.00 on the official page The Government of the Murmansk region "VKontakte". You can ask your question now in the comments below the announcement.
The live broadcast is organized jointly with the Regional Management Center.

/ Ministry of Information Policy of the Murmansk Region /