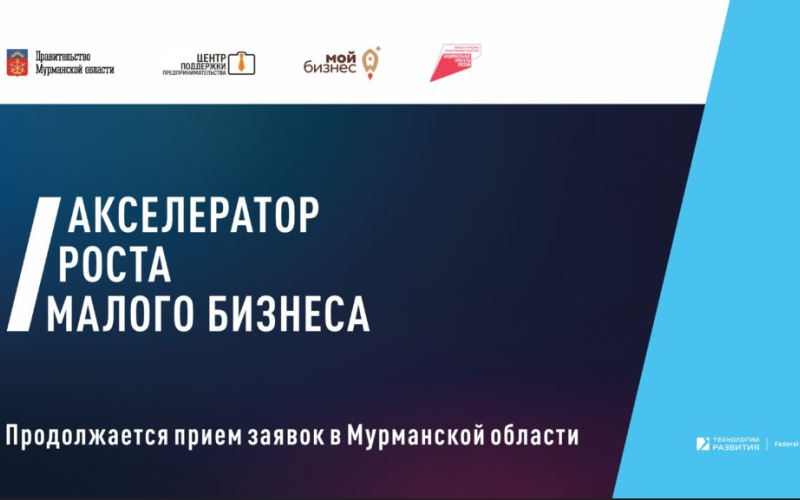 Those who wish to take part in the program can apply, pass an examination of their project and build interaction with major corporate market players at the regional and federal levels, including the Corporation "Project Technika", "InterRAO", "Russian Railways", the Russian-Chinese Research Center for Digital Economy, MTS, AtomEnergoSbyt and "Olenegorsky mechanical plant".
The program, which started on September 15, was organized by the Regional Center for Entrepreneurship Support of the Murmansk Region in cooperation with the Ministry of Arctic Development and Economy.
More than 150 applications have already been received for the Accelerator in the Murmansk region. The mentors of the federal program were Ernst & Young Award winner, President of the Foundation for the Promotion of Human Development, Culture and Society "Accompaniment" Elena Manienan, Rosatom Person of the Year Award winner Victoria Romanova, Head of the Small Business Growth Accelerator Sergey Sitnikov.
In the near future, the main topics of the program will be the analysis and development of channels of interaction with large corporate clients: sales in various market segments, features of cooperation with federal companies, strategic negotiations and their features. Separate tracks of the Accelerator will be devoted to the search and attraction of investments, building a stable financial model in conditions of uncertainty, as well as tools for state support of business.
Among the preliminary results of the Accelerator are the planned deals on the supply of northern products to the partners of the program. "It's not for nothing that I came 200 kilometers away to take part in the Accelerator events — I'm absolutely sure of it. Just for one workshop in which I took part, I received a lot of positive emotions, I was energized. I really want to return to my company and start implementing the tools I learned about today. Thank you very much to the organizers for the Accelerator!", — said the entrepreneur.
You can join the Accelerator by following the link: https://armb.federalbusiness.ru/murmansk.
To get detailed information about participation in the federal Accelerator, please contact the program operator: +7 (906) 512-95-00, go@federalbusiness.ru .