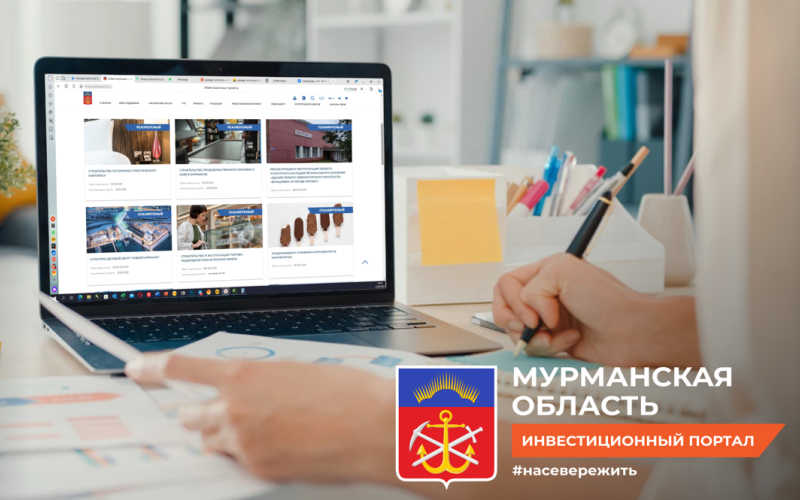 The exchange of information on promising investment projects is carried out within the framework of the cooperation agreement between the Murmansk Region Development Corporation and the Monchegorsk Development Agency.
Four projects with a total investment of about 70 million rubles, which investors are invited to implement in Monchegorsk, are published on the Investment Portal of the Murmansk region. With the involvement of private investment, the city plans to build an apartment hotel with 60 rooms, a plant for the production of feed for aquaculture, which will cover part of the needs of enterprises in the Murmansk region, as well as a refrigeration plant with an ice cream factory and a plant for the production of soft drinks. It is assumed that it is possible to implement projects using a package of Arctic preferences. In particular, an investor, upon obtaining the status of a resident of the Russian Arctic, will have the opportunity to obtain the necessary land plot without bidding.
Earlier, Monchegorsk's portfolio of investment projects was presented at the Arctic Investor Day, which was held in the city on September 17. You can find information about the projects proposed for implementation in the section "projects/investor required".
At the moment, more than 200 investment projects are presented on the regional investment portal. In order to propose a project, it is necessary to fill out the form "Line of direct appeals" in the section "Communication channels".
In the spring of 2022, the Murmansk Region Development Corporation and the Monchegorsk Development Agency signed an agreement that includes support in support and information cooperation on investment projects. In September, within the framework of cooperation, the Arctic Investor Day was held in Monchegorsk, which brought together potential and current residents from the Arctic regions, representatives of federal and regional authorities and development institutions. Promising investment projects of the Murmansk Region were presented at the event.
You can view the recording of presentations at the link.
/ Ministry of Arctic Development and Economy of the Murmansk Region according to the Murmansk Region Development Corporation /