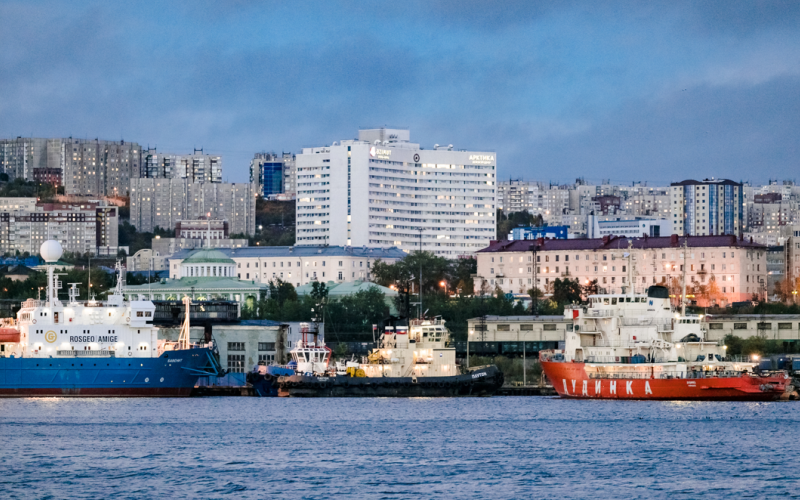 Svetlana Panfilova, the Head of the Murmansk Region Development Corporation, announced the results of the rating of investment authorities for the third quarter of 2022. When compiling it, the work of government representatives on large investment projects is taken into account, as well as cases of providing specific assistance to entrepreneurs in the implementation of their projects. Over the past three months, from July to September, the activities of the investment officers of the Ministry of Arctic Development and Economy of the Murmansk region, the city of Kirovsk, Kandalaksha district and BUT Alexandrovsk have been recognized by the specialists of the Development Corporation as the most effective.
"In terms of helping investors, we can mention the solution of such small issues as assistance in registering an address for a land plot in the Pechenga district. For the work done, the investor separately thanks the investment commissioner of the Ministry of Arctic Development and Economy," Svetlana Panfilova cited one example of helping an entrepreneur.
Also, the investment authorities are involved in improving the investment climate in the territories. For example, in August, the Kandalksha district approved an additional measure of support for residents of the Russian Arctic – a lowering coefficient, which is used in calculating the rent for land plots for projects to create tourist complexes.
In addition, Svetlana Panfilova noted the work of the investment authorities of the regional ministries: energy and housing; sports; health, as well as the tariff regulation and tourism committees.
Recall that state employees from among the heads and their deputies are appointed as investment officers. Ways to contact them can be found on the Investment Portal.
You can leave a review about the work of the investment officer through the Direct Appeals Line.


/ Ministry of Information Policy of the Murmansk Region according to the Murmansk Region Development Corporation /