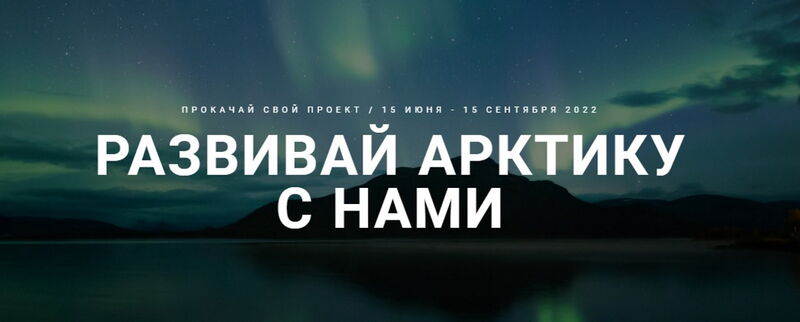 The Arctic Accelerator is a free online educational program organized by the Murmansk Regional Innovative Business Incubator MRIBI together with the Center for Entrepreneurship Support of the Murmansk Region with the support of the Government of the Murmansk Region and the Ministry of Arctic Development and Economy of the Murmansk Region.
The program is open to individuals and entrepreneurs who create unique technological solutions that contribute to the development of the Arctic zone of the Russian Federation.

Projects in the following areas are invited to the accelerator:
Track: Biotechnology, Health care and medicine.
Track: Industrial technologies and Energy.
Track: Digital technologies.
Track "Young innovator". This track is intended for participants aged 14-17. Schoolchildren, along with adults, will be able to take an educational course and, following the results of training, offer their own project. Participants will be able to complete online training under the guidance of experienced curators - entrepreneurs and investors.

Based on the results of the training, the curators will select projects with a high rating and commercialization potential in the field of development of the Russian Arctic. They will be able to take part in the semi-final investment session, which will be held at the end of September.
The authors of the best projects will receive an invitation to the Arctic Innovation Forum, which will be held in Murmansk at the end of October 2022. This will be a unique opportunity for them to find partners for the development of their project and conclude an agreement with the largest enterprises of the region for the pilot implementation of innovative technology.
The winners will receive cash prizes from the organizers and gifts from the partners of the event.
Have time to register before August 31 on the website https://accelerator.mribi.ru and complete online training by September 15. Detailed information about the conditions of participation in the program can be obtained from the specialists of GOBU MRIBI by phone 8 (8152) 43-29-49 and on the website https://accelerator.mribi.ru.
/Ministry of Arctic Development and Economy of the Murmansk Region/