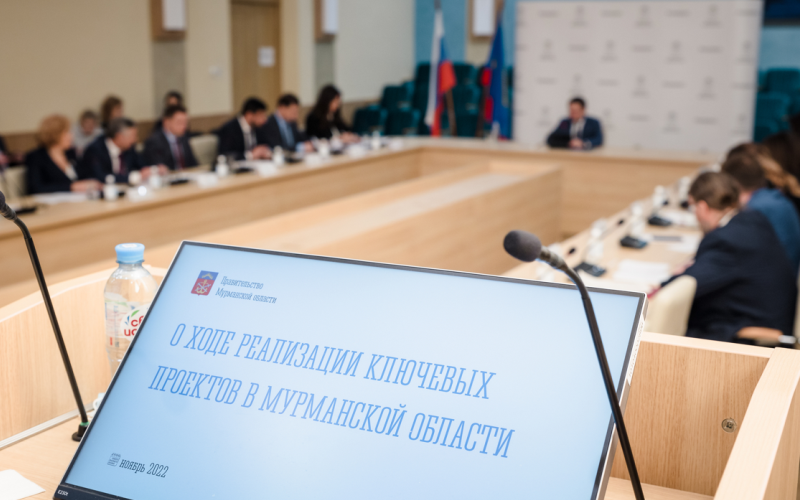 Olga Kuznetsova, Deputy Governor of the Murmansk Region, spoke about the implementation of key investment projects in the Murmansk Region in 2022 at a meeting of the regional government held today in Apatity.
According to the investment plans of the companies, 265 investment projects for a total investment of 1.1 trillion rubles are planned to be implemented in the Murmansk Region by 2032. As a result, about 40,000 new jobs will be created, and tax revenues to all levels of the budget system in the next decade for the estimated projects will amount to 442 billion rubles, said Olga Kuznetsova, Deputy Governor of the Murmansk Region. She noted that today investments cover almost all key areas of the region's economy. At the same time, the maximum number of projects is being implemented in the tourism industry. And the most capital-intensive projects relate to the transport and mining industries. At the same time, more than half are projects related to small and medium—sized businesses.
To date, personal income tax from residents of the TOP and the Russian Arctic has already amounted to about 1.7 billion rubles, in 2022 15 resident projects went into operation. Thus, the final stage is the implementation of the resident of the TOP "Capital of the Arctic" - a project to create a Center for the construction of large-tonnage offshore structures in Belokamenka. Other examples include the launch of the first stage of the Valla-Tunturi tourist complex on the Sredny and Rybachy peninsulas, and the Atlas multifunctional roadside complex in the Pechenga District. In addition, at the end of 2022, a fundamental decision was made to resume the construction of the 46 km long Sevodny-Lavna railway line as part of the integrated development of the Murmansk transport hub. The revised design and estimate documentation of the project received a positive conclusion from the Main Department of State Expertise and it is planned to conclude a contract with the contractor by the end of the year.
The built-up interaction in the implementation of investment projects allowed us to unite in new conditions and expand the possibilities of finding solutions for import substitution, finding partners from friendly countries and parallel imports. Thus, within the framework of cooperation with the Republic of Belarus, the development of a project for the creation of a mineral fertilizers terminal has begun, and the possibility of creating a single repair and service center for large-sized equipment "BELAZ" is being considered for the needs of mining enterprises.
In addition, in the new conditions, the reorientation of exports to the markets of Asia, the Middle East, Latin America and the CIS countries is of particular importance. In total, the volume of exports for 9 months of this year in the Arctic increased 1.5 times and amounted to 5.8 billion US dollars.

/ Ministry of Arctic Development and Economy of the Murmansk Region /