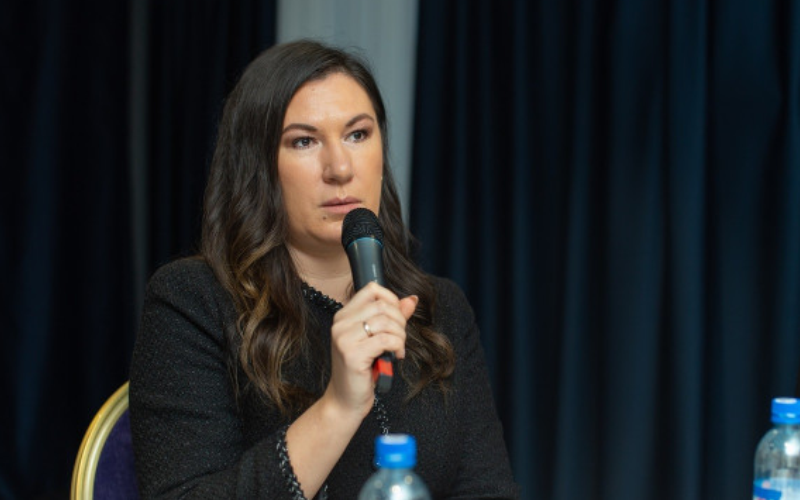 In Murmansk hosted a round table for business and government representatives "Points of economic growth of the Murmansk region: experience, directions and prospects for development". The organizers of the event, which took place in the brunch format, were RBC Petersburg and RBC Murmansk.
The event was attended by representatives of the regional government, the Murmansk Region Development Corporation, key Russian industrial enterprises, leading players in the telecommunications and communications market, as well as representatives of the processing industry, tourism and hotel business. As Olga Kuznetsova, Deputy Governor of the Murmansk Region, noted, the year 2022 was not easy for representatives of industrial and related areas, but thanks to the directed efforts in the region, it was possible to maintain the trend towards strengthening investment attractiveness and increasing transport accessibility of the region.

"There are already 186 residents and about 12 thousand jobs in the created territory of advanced development "Capital of the Arctic". The actual volume of investments of residents exceeds the planned amount by 36 billion rubles. Despite the fact that some of the foreign contractors left, and the workforce that was involved — in particular, the engineering staff from Europe, the enterprises managed to rebuild the work, as well as find replacement technologies," the deputy governor of the region said.
Recall that the TOP is a zone with preferential tax and administrative conditions, the law on the creation of such territories came into force in 2015. The first TOP in the Arctic zone of Russia was created in 2020. The minimum amount of capital investments in the amount of 500 thousand rubles was determined for residents. According to the plans of the authorities, at the initial stage, the status of the TOP should have made it possible to attract more than 120 billion investments.

According to the deputy governor, in the forecast of the region's development for 2023 and the following years, the authorities lay down a further increase in the volume of investments, the growth of the gross regional product and the index of industrial production. "We still have an increase in the index of industrial production — it will be 100.6%, while there is a decline in the country — 97%. It is important for us to consolidate this growth, and I think that so far there are no grounds for fear that this will not happen," Olga Kuznetsova said.
more on rbk:
https://murmansk.rbc.ru/murmansk/29/11/2022/638602e99a79472c10522d2c?from=regional_newsfeed