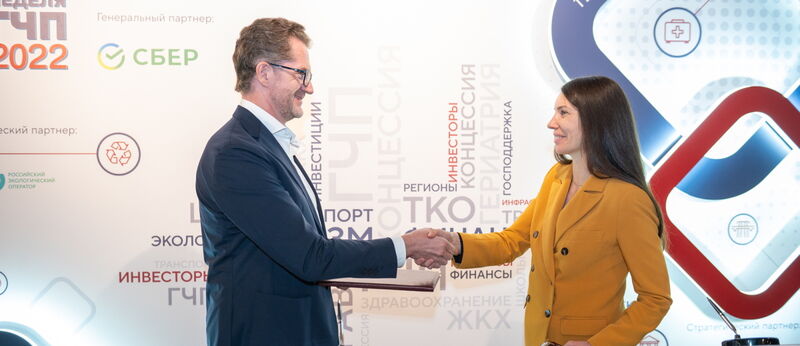 The project of complex redevelopment of the territory of the ship repair plant in Murmansk will be implemented together with one of the leading companies in the field of development – Altera Capital. The corresponding agreement was signed today, September 13, on the sidelines of the IX Russian PPP Week.

The signatories were Svetlana Panfilova, Director of the New Murmansk KDC, and Kirill Androsov, Chairman of the Altera Capital Board of Directors.

The agreement provides for cooperation aimed at developing the most effective solutions for the implementation of the project.

"Now "New Murmansk" is at the pre-investment stage, active construction will begin next year. And our task is to approach the renovation of this territory as efficiently as possible, so that the constructed facilities bring more benefits to both residents and the city. Therefore, the consulting support of professionals in their field is invaluable," said Svetlana Panfilova, Director of the Cultural and Business Center "New Murmansk", head of the Murmansk Region Development Corporation.

"We want to help Murmansk make a great project that the city needs. My company has expertise in investments in office and residential spaces, concert halls. All this is designed on the territory of the "New Murmansk". Taking into account the fact that we have already built, commissioned, attracted investors, I think that our experience can be useful," commented Kirill Androsov, Chairman of the Board of Directors of Altera Capital.